Rock Band 3 Enhanced
RB3Enhanced is a mod for Rock Band 3 that adds new quality of life and gameplay features to make Rock Band 3 a better experience.
Latest version: 0.6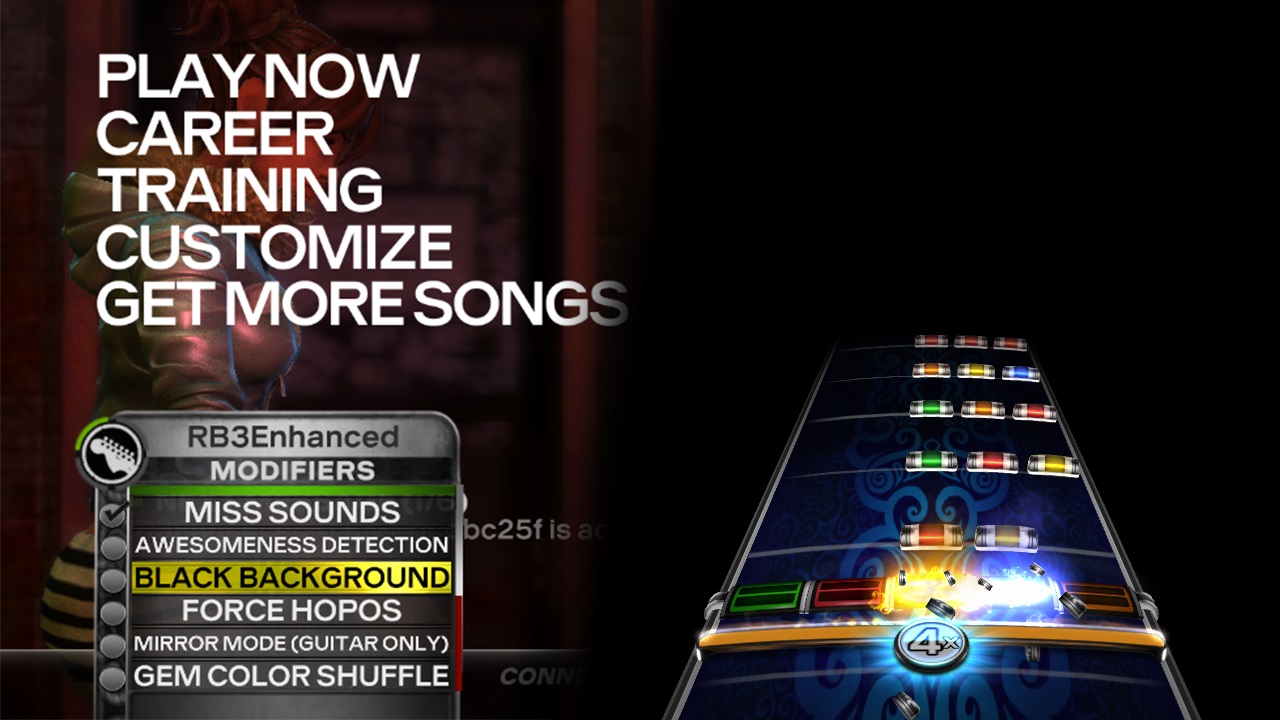 Features:
Support for Xbox 360, and soon Wii. Homebrewed consoles only.
Raised song limit, allowing you to have up to 8000 songs in your library.
Play custom songs on the latest update of Rock Band 3.
Unlock additional features such as keys on guitar and in-game cosmetic items.
Additional modifiers, like black backgrounds and gem colour shuffle.
Game origin icons in the setlist to see what game your songs came from.
Additional easy support for other mods.
Online multiplayer without Xbox Live or Nintendo WFC.
...and more!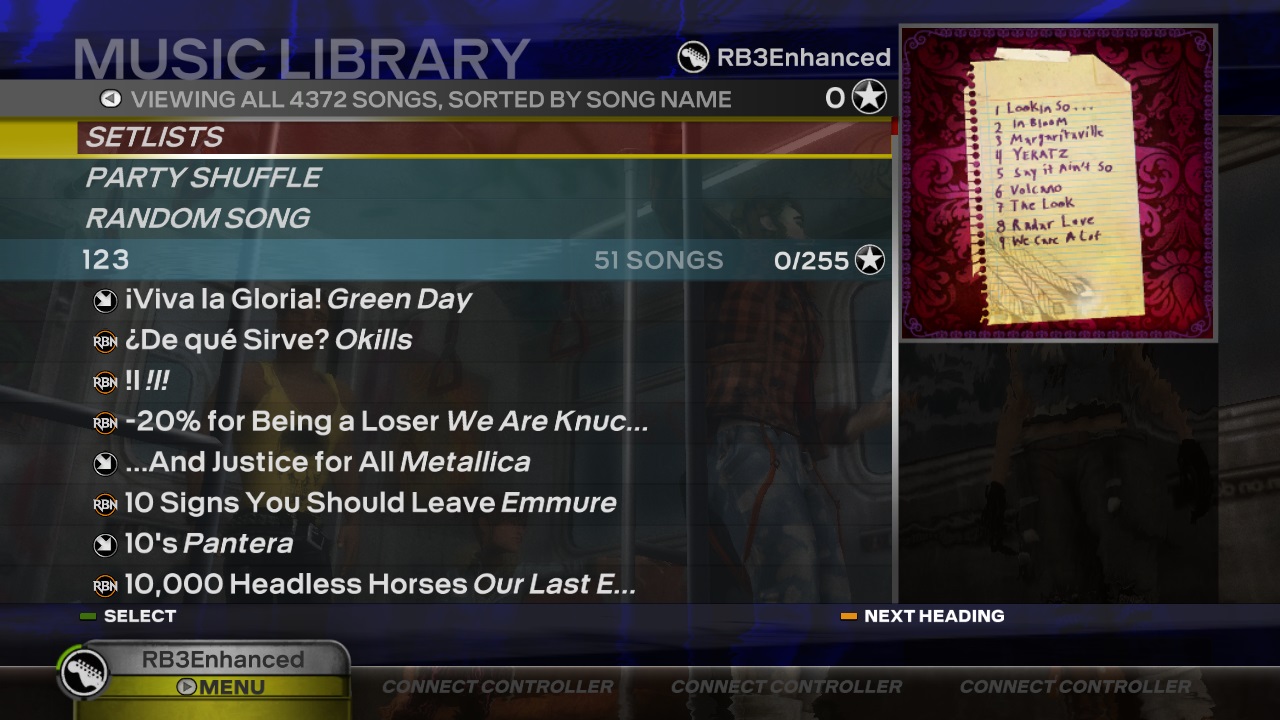 Online Multiplayer
With GoCentral and liveless support, online multiplayer is possible even on modded consoles using the fan-made open-source GoCentral server, or direct connections to other players without a server entirely.
GoCentral is not in a finished state and is not ready for public use yet. Source code is available.